I just saw this in the news and had to post it for you guys.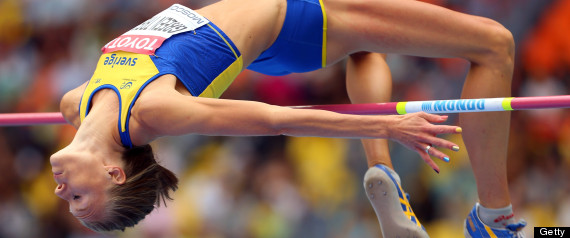 Emma Green Tregaro, a Swedish Olympic athlete, painted her nails rainbow colors for the Olympics. Apparently many Olympic athletes are painting their nails in rainbow colors to protest against Russia's "no gay propaganda" law.
Here are her nails up close, which she posted on instagram.
Tregaro, who placed fifth at Moscow's Luzhniki Stadium, said she was "surprised by the big reaction" but happy because it has "mostly been very positive," reported AP.
She added that "
it was harder to notm paint [the fingernails] in the rainbow than it was to choose to paint them
."
Talking to Swedish media, the high jumper explained that in her view, "
love for another person is the most beautiful thing in the world, and that's what I want to show, no matter the gender or whatever
." However, after Swedish athletics officials asked her to "
please respect the rules
" and change the color of her nails, Green Tregaro decided "
to paint them red instead, for love
."
I find this pretty interesting. It isn't just nail bloggers and polish enthusiasts painting their nails for a cause. Even Olympic athletes risk their participation to make a statement that supports equality and love. I'm really moved by their effort and appalled by Russia's new law.
What do you think about this?